Last Autumn I asked Sands, a democratic school in Ashburton, a town at the edge of Dartmoor National Park, if they were willing to host the AEL summer school. Their answer was really welcoming! So, here we are.
"Genuinely child-centred teaching in small classes with a democratic ethos that fosters trust, mutual respect and self-directed learning" [from Sands website]
There is affinity between the ethos of Sands and the ethos of AEL. This is quite important.
Sands offers a friendly, welcoming environment where the AEL summer school can feel comfortable to resume its programmes after the troubles of Covid and during the even more serious treat of the war in Europe.
Challenges and obstacles are concerning, not scaring and encourage us all to feed the seeds of reciprocal understanding and mutual respect amid children and teenagers coming from various cultural background, who may carry those seeds into the next stage of social development, into the future.
Since the beginning of the first pilot project in summer 1998, AEL has been hosted in various locations. Each location provided a  great environment to the AEL students and deserves my gratitude. Here below a gallery of schools and places that hosted the AEL summer school.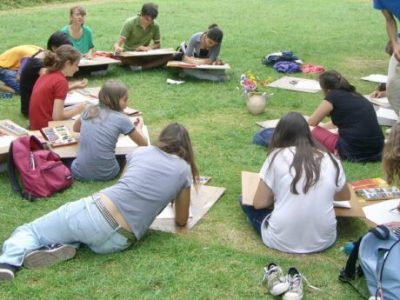 South Devon Steiner School
1998-2015
The SDSS has been the school where the pilot project started in 1998 and hosted Ael until 2015. It was an excellent cradle for the AEL development
Holywood Steiner School
2009-2016
Holywood Steiner school near Belfast hosted a popular 3-week course from 2009 to 2016 with excellent cultural and social standards.
Plymouth College of Art
2017-2018
A 3-week course at PCA offered a high quality programme called "Art & Language". The standard of English and art teaching was outstanding!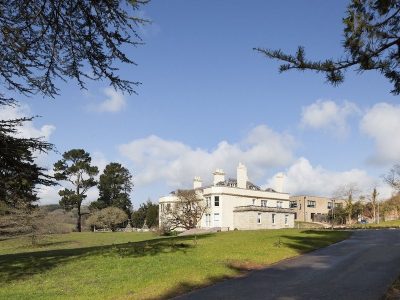 Exeter Steiner Academy
2016-2019

The Exeter Steiner Academy has been a great location, good teachers and host-families. It had to be dismissed when the academy unfortunately had to closed down.
Exeter College
2018-2019
Exeter College was the attempt to offer teenagers over 16 an environment that could match their needs. The academic standard, activities and facilities were outstanding.
Fenit (Republic of Ireland)
2012
Only for one summer I did set up a summer school in Fenit, a spectacular area on the Atlantic Sea with the support of a local friend. It was called "St Brendan  Programme"